About Us
Cynthia Hays, CPA (Certified Public Accountant) and owner of Hays Accounting LLC, has a knack for taking the worry out of the tax filing process for her small business clients in the greater Phoenix, AZ area. Since 2000, Cynthia and her team have been providing income tax preparation, accounting, and consulting for QuickBooks® services to a variety of clients, including real estate professionals, service contractors and clergy.
Cynthia is a licensed CPA in the state of Arizona and keeps up with the latest tax law changes. In the past, she has helped clients reduce taxes from their IRS notices, saved contractors thousands in self-employment taxes, recovered overpayments for clients who did their own tax returns, and negotiated for lower IRS penalties for an HVAC contractor. Although she can't guarantee any of those savings for future clients, Cynthia and her team work hard to research potential deductions and tax saving opportunities for every client.
Cynthia is also a Certified QuickBooks ProAdvisor and supports clients on Quicken, QuickBooks Pro, Premier, Online, hosted, and add-on software. Examples of how she has helped past and current clients include helping a landscape contractor save on banking fees by smoothing out their cash flow, correcting a sales tax error in a contractor's QuickBooks, and converting a landscape contractor from manual billings to QuickBooks, improving cash flow.
Prior to starting her own business, Cynthia worked in various accounting and management positions for Salt River Project and other energy companies. She was a Certified Internal Auditor from 1993 to 1999 and has extensive experience in auditing, internal controls, accounts receivable, financial reporting and analysis, customer service, and project management. Cynthia is a member of the Arizona Society of CPAs, and served on the Board of Directors as Secretary of eCPAn.
Cynthia earned her undergraduate degree in accounting, magna cum laude, from the University of San Diego. A 3rd generation native of Arizona, Cynthia is married to her high school sweetheart, has two daughters, three grandsons, and lives in Mesa, AZ. When she is not working, she enjoys camping, off-roading, reading, and family time.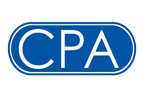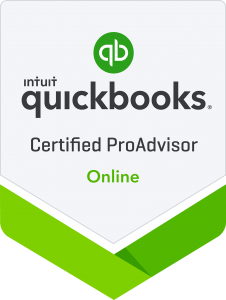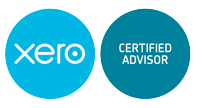 April Abreu is an Accountant at Hays Accounting, where she has provided bookkeeping and tax services for clients since June 2018. April grew up in Alaska where she developed a strong sense of community. Outside of work, April enjoys spending time with her family and attending local events.
April earned her undergraduate degree in Business Administration with a concentration in Accounting, summa cum laude, from the University of North Carolina at Wilmington and her Master of Science in Accountancy from San Diego State University (SDSU).
While attending college, April completed internships in both Internal Audit and Taxation and served as a Graduate Assistant for the Volunteer Income Tax Assistance program at SDSU. Upon graduation, April worked for a public accounting firm in California. She passed the Uniform CPA Exam and California Professional Ethics Exam before relocating to Arizona and is currently completing the experience requirement for her certification.
Stephanie Hays is an Accountant at Hays Accounting, where she assists with bookkeeping and payroll for clients.
Stephanie started her accounting career in 2007, working for a landscaping company. She has since held accounting positions with a Mortgage Company, Payroll Company, General Contractor, and a Veterinary Group. Stephanie has been with Hays Accounting since 2008.
Stephanie is a Certified QuickBooks Online ProAdvisor. Her favorite part of accounting is reconciliations.
Stephanie earned her bachelor's degree in business administration from Arizona State University.  She lives in Mesa, AZ with her son.  When Stephanie is not working, she enjoys off-roading, reading, and spending time with family and friends.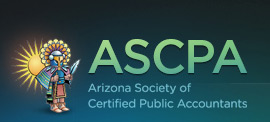 Hays Accounting LLC is a participant in the Amazon Services LLC Associates Program, an affiliate program designed to provide a means for sites to earn advertising fees by advertising and linking to Amazon.com.